Back to the blog
A new resource in the 3D stock market
We would like to present you the 3dbaza stock platform and invite you to get acquainted with its features and advantages. 3dbaza is quite a new player on the market and that is why it is especially interesting, because at the new site it is much easier to get into the top sales, and the buyers always have the most interesting offers. Stock began its work in March 2020, the model base already now has tens of thousands of models and is rapidly increasing every month.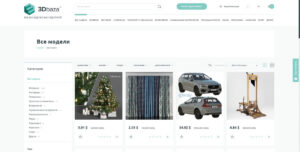 The site continues to develop rapidly and dynamically, offering an effective and flexible approach for both buyers and sellers of models, but let's look in more detail, what distinguishes the site in the available market 3d stock.
The key point is moderation of the work, it must be convenient and fast for sellers, but at the same time to provide high quality downloadable models, 3dbaza has two levels of control in moderation, which guarantees the quality of content, and as an additional factor, you can note a personal moderator who accompanies the download of large catalogs. Having high level of control, moderation is fast enough, your models pass it no more than 24 hours! Moderators make sure that models are placed in the correct product categories – so that the catalog is as effective as possible for sales, even if you make a mistake, you will be helped to maximize your effectiveness with the stock.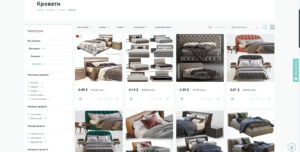 Stock is constantly working to improve the usability of the resource, relying not only on user feedback, but also on recommendations from a focus group that includes designers and modelers. Let's look at a number of things that make working with the site as effective as possible:
First of all, it is pricing – different prices for different categories of models, it immediately brings the site to a fairly high level, distinguishing it from the stocks with the "all for 99 cents" approach.
Convenient and flexible user services that make working with the site really comfortable, providing good feedback. In your personal account, you can easily track sales statistics using an intuitive interface.
Especially noteworthy is the direct payment system – you can withdraw money to cards, phones, various payment systems, electronic wallets, and all this within 24 hours after your request!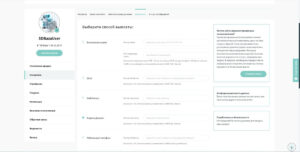 Sellers should pay attention to the fact that there are no restrictions on the placement of models, you can upload any model in any composition (singles, sets, packs), no restrictions on the filing (any previews, on any background), no mandatory formats, the site leaves everything to the seller – this greatly facilitates the preparation of models for stocks and saves time. Also worth noting is the ability to edit models after uploading.
Now, let's consider what benefits the site offers to model buyers. We already know that quality moderation gives us a high level of uploaded models, now we need to find them and here we are helped by an intuitive search system based on the Internet store principle, as well as specific filters in various categories, which make the search not only flexible but also as effective as possible.
You have a convenient system for storing purchased models in your personal catalog, you can create selections from them, forming your base as you like, it greatly simplifies the work with stock, it becomes your library of models with extremely convenient browsing and filtering.
And it is impossible not to mention the loyalty program for buyers, runoff will always provide more favorable terms of cooperation for more active users.
Summing up, we can say with confidence that the resource does not stop working to improve the functionality, users are guaranteed fast work of the site administration and the maximum client-oriented. We invite everyone who is interested in sale and purchase of models, get acquainted with the possibilities of the stock on this link.
You may be interested in: