Back to the blog
UV-Packer – free software for working with blurring
UV-Packer plugin – designed for 3D artists, game studios, architectural visualization, photogrammetry and designers of 3D products, optimizes the packaging of UV spreads for both organic and hard surfaced models to minimize the loss of UV space.
The high-performance automated UV-Packer plug-in was originally positioned as a commercial plug-in for 3ds Max, but after the release of version three, last year, the developer 3d-io made it free.
UV-Packer automatically arranges the UV parts of the 3D model, previously obtained blur, which reduces the total weight of files for texture maps, minimizing the space used for blurring.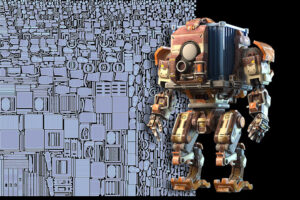 The tool is resolution-independent, so packaging time remains constant regardless of texture resolution, and it also supports tile meshes used in applications such as ZBrush.
According to the developer, UV-Packer is multi-threaded and "capable of processing thousands of UV parts and millions of polygons in minimal time." It is stated that the plugin achieves 48% UV packing efficiency for a building model of 80,000 polygons, compared to 28% by Blender's own tool.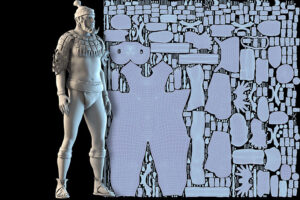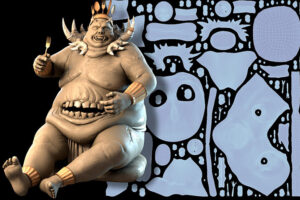 UV-Packer consists of two components: the UV-Packer engine and the Blender integration plugin. The engine itself is not open source, but the license agreement allows you to use the tool for commercial purposes. The integration plugin is available under an MIT license.
UV-Packer is available free of charge only for Blender 2.90 and higher on Windows. Versions for Linux and macOS will be available "soon." It is not necessary to register on the product's website to download it.
A perpetual license for the UV-Packer SDK costs about $5,920.
You may be interested in: